Name: Brian
Location: South East Pennsylvania
Contact: reply to this or text ONLY 2673723120
Shipping: Yes, if you pay. Pick up is welcome.
Payment method: Paypal or cash in person
Hello, I am back again to sell the rest of the unwanted parts taking up space in my shop. All parts are for DA integra unless stated otherwise, if you dont like a price shoot an offer but Im not giving any of the good stuff away. I'd rather not ship body panels, but I will if you pay for shipping insurance and boxing materials. I'm mostly looking for cash but am open to trades on ek hatch parts or performance d16 parts(272 cam, springs/retainers, aftermarket intake manifold, etc.)
Pword JDM bling ass dress up bolts, y8 vtec solenoid comes free with them bolts $15 or free with purchase over $50
Skunk2 oil cap $15 or free with purchase over $50
Energy suspension sway bar links, rear shifter bushing, tie rod/ball joint dust boots, and whatever the other bushings are for. $30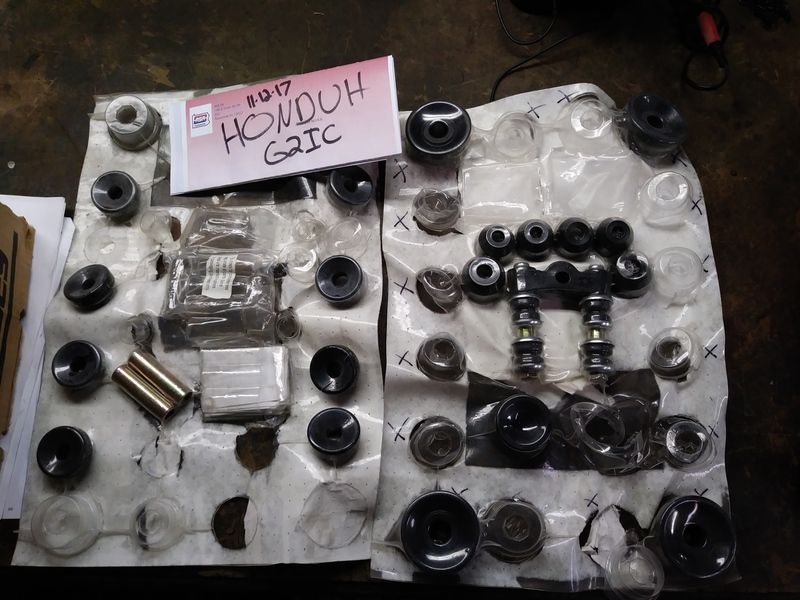 Godspeed Intercooler 24x10x3 $100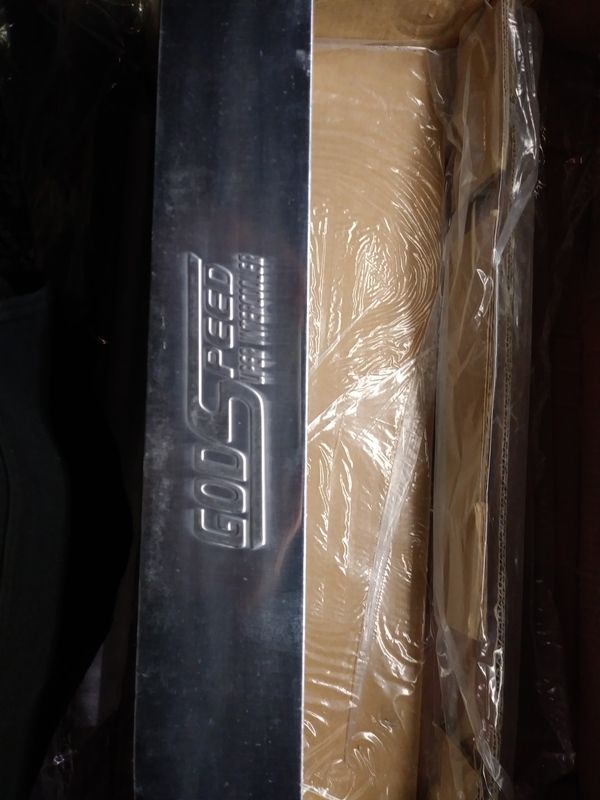 Vibrant 3 inch muffler, I believe its a 1147. Unused, would not fit on my hatchback so I'm living the straight pipe life $80
[img]http://i25.photobucket.com/albums/c74/generictricycles/1112172211a.jpg[/img[
Stoptech SS brake hoses. I bought this for my ek but ended up using DA front and rear brakes so they dont fit. Never used. $40 each or $70 for both.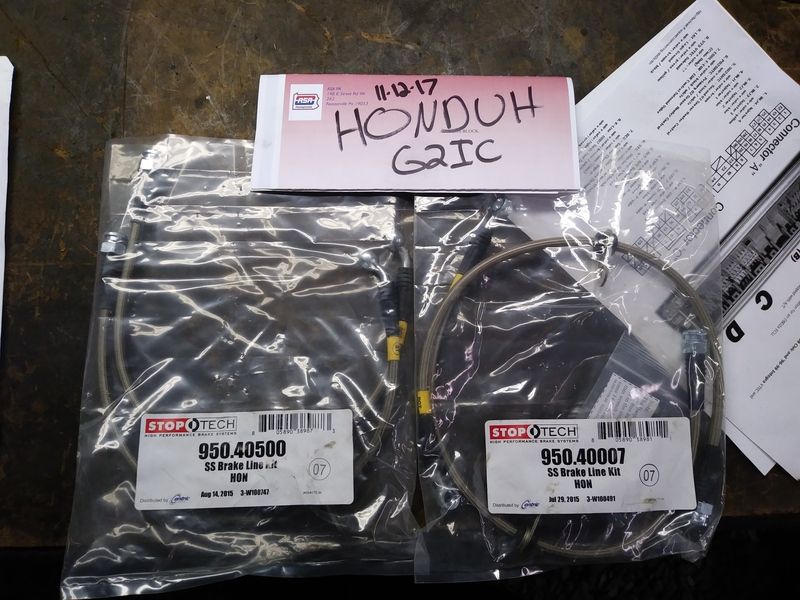 94+ integra gsr cluster, not sure on the exact year. $60
92-93 gsr vtec moldings $80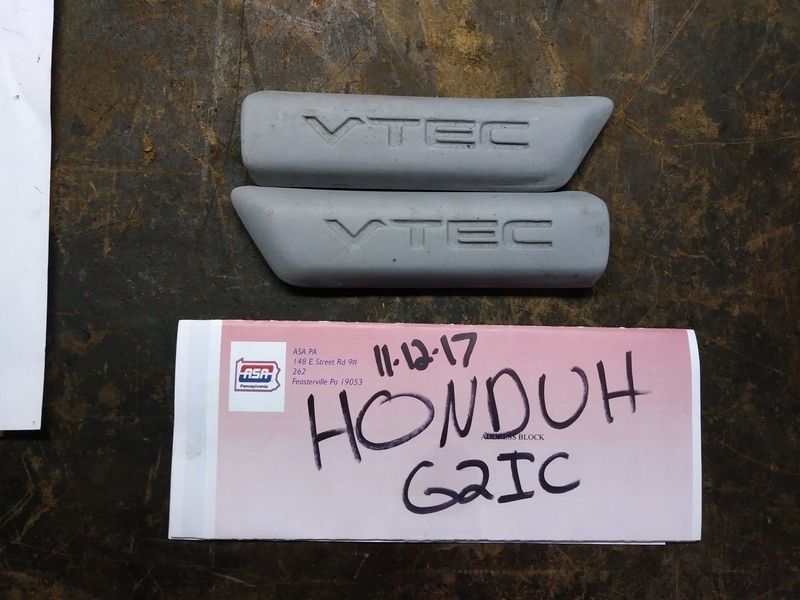 DA integra BFgoodrich front SS brake hoses, has overspray on them $25
[img]http://i25.photobucket.com/albums/c74/generictricycles/1112172216a.jpg/img]
DA integra gauge clusters $20 each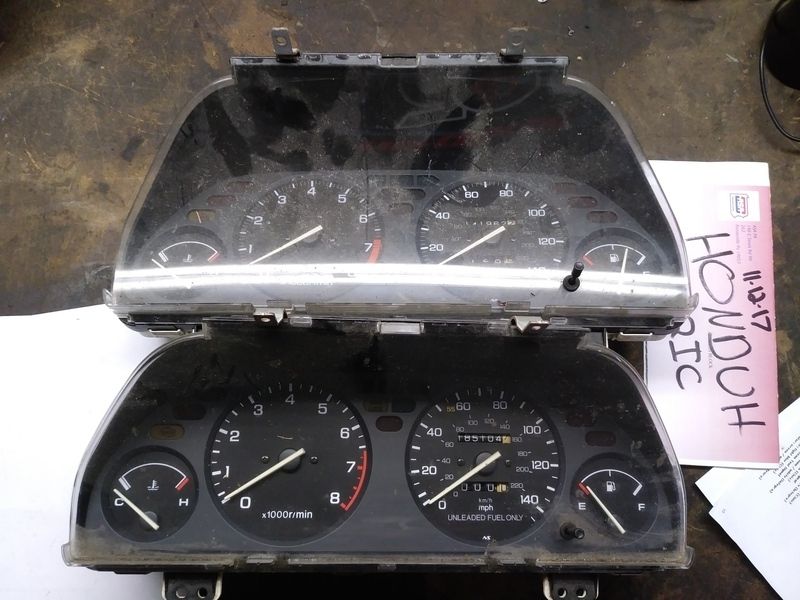 92-93 integra tail lights $50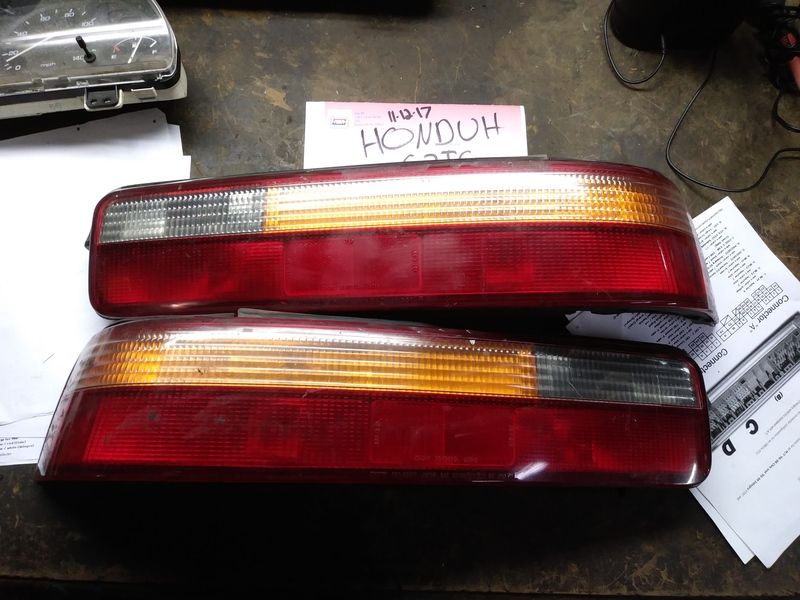 DA integra mud flaps $60 full set $25 for the other front set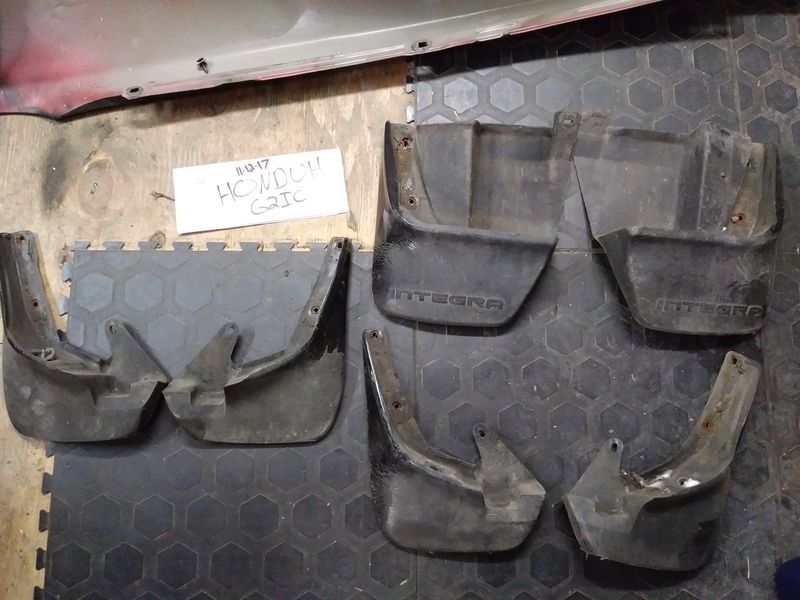 RF fender, I believe its not a oem fender scratches/dings $20
Bumper styrofoam $20
Cluster bezels, all vents work - obviously the one vent is missing as you can see in pictures $20 each
New upper and lower radiator hoses $20 for both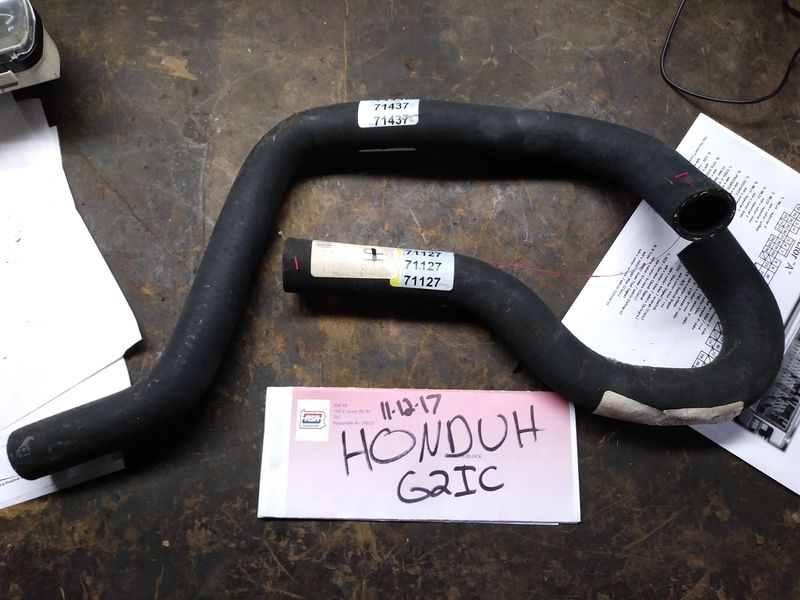 Go-Autoworks intercooler piping for DA 2.5 inch. What you see is what you get $150
Uncrushed 1g dsm BOV $30
Megan test pipe $20
Ef hatchback rear speaker deletes, one is chipped. $50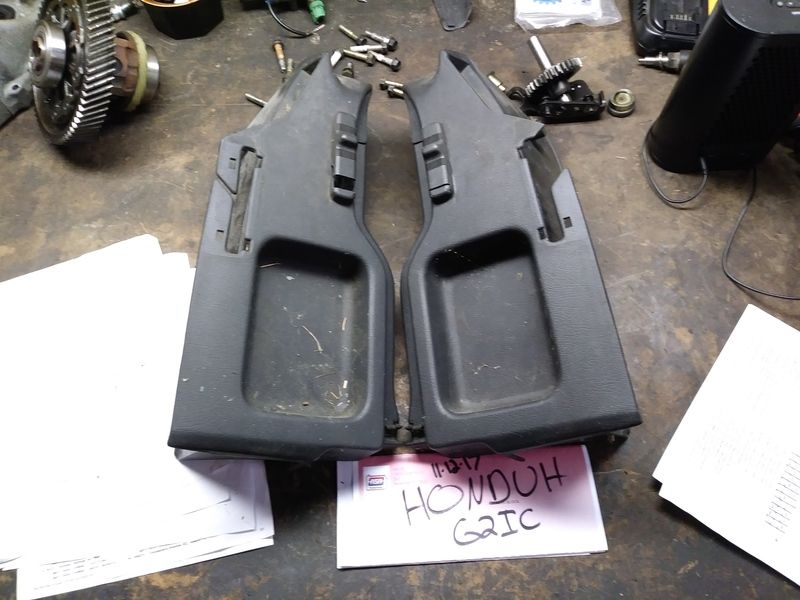 mpfi resistor pack $20
DA integra clock, black. $10
Da integra inner door handles - black - $20 for both
Rubber plugs, the smaller round rubber one can be used for antenna block off, I believe the large rubber plug is to block off A/C evaporator $20 for all
Integra RS window cranks, black, come with clips that hold them on $20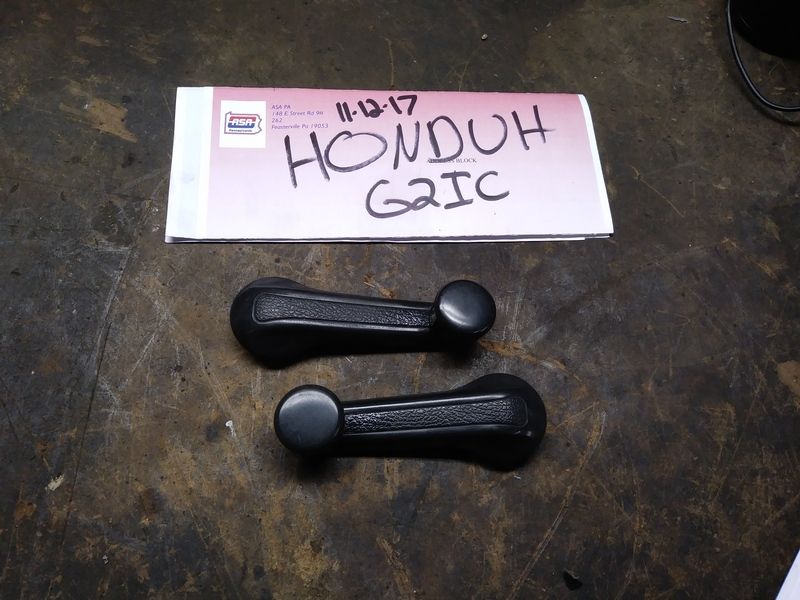 90-91 integra front lip hardware, what you see is what you get $20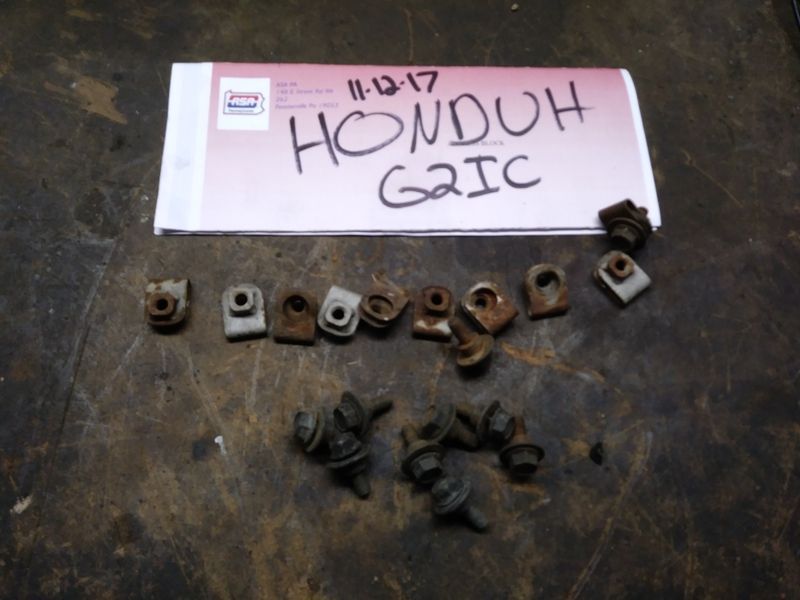 License plate bracket $15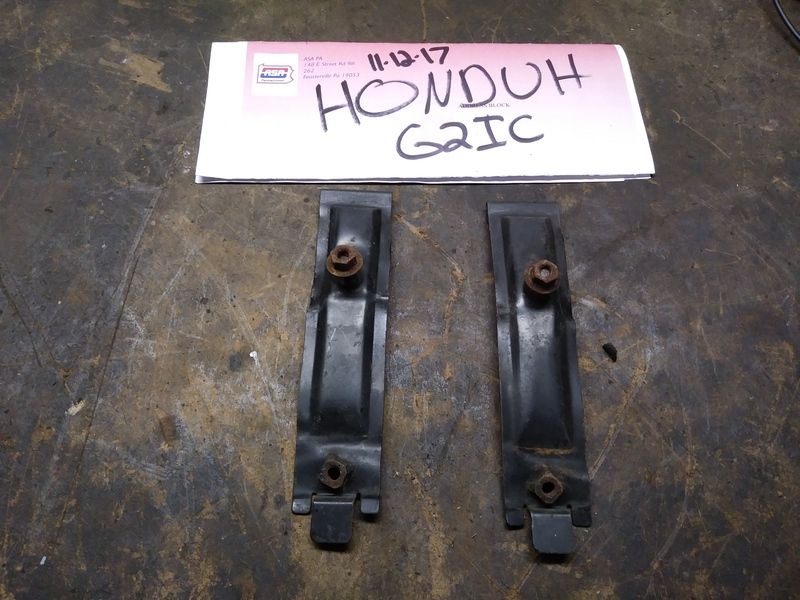 Throttle cables $15 each
Integra speedo cable $10
Used lower radiator hose $5
p61 ecu, not super interested in selling this, but if I can get $200 for it i'll let it go
pr4 ecu - I think this threw a baro sensor code, i forget exactly. $30
p23-ao2 ecu - 96-98 dx 5 speed $50
The following pictures are from old for sale threads, I was too lazy to dig them out of the rafters to get new pictures, I assure you they are mine.
Coupe rear garnish $30
Primered fenders, one has small dent on bottom $35 each of $60 for pair
92-93 bumpers, grill was cut to fit intercooler $50 each or $80 for pair
XSi steering wheel with integra insert, has seen better days $70
Leather DA armrest, no cup holders or plastic side pieces. $50