Why not?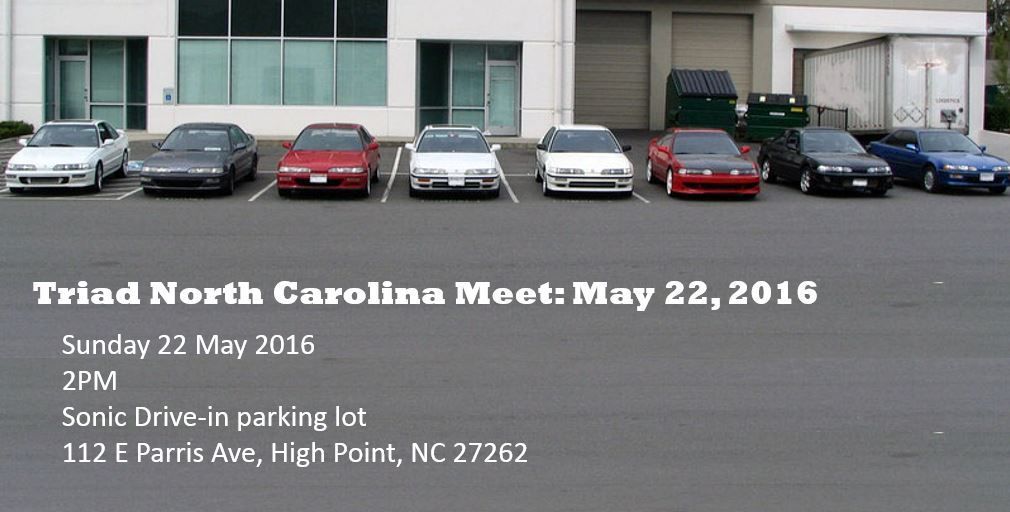 Triad Area Meet (Greensboro, High Point, Winston-Salem): 22 MAY 2016
All 1990-1993 Integras welcome --modified, stock, under construction, etc.-- however, drivers who perform burnouts and drive recklessly while at the meet are not welcome.
Sunday 22 May 2016
2PM
Sonic Drive-in parking lot
112 E Parris Ave, High Point, NC 27262
Note: I have no idea if there are even current members within driving distance, so this is an experiment. I'll chill for awhile, just a dude in his car... no harm in trying. Can't be having Neil B. call me shy, lol. This is a small Sonic, so if a ton of people show up, I'll be waiting there to pass along the alternate meet location.