I have always loved the Aztec Green GSRs and now I have one. Still have my LS but this is my new project. The previous owner had it for the last 12 years and while he had it, installed one piece headlights, JDM B16 swap with a completely rebuilt LS transmission, Energy Suspension bushing kit, Skunk2 Pro-S coilovers, and a large sound system but he kept that since I talked him down. The car will not see any carbon fiber and no cambered out wheels. The car doesn't need much more to make me happy. Let me know what you guys think.
My LS:
The DB2 when I brought it home:
Immediately changed the wheels from the black one:
Changed the valve cover to a Mugen replica:
Changed over my dual core aluminum radiator (best shot I have at the moment):
And both of them at home:
Immediate plans are to remove the tint from the taillights, change the window tint to 35%, and install a new sound system (nothing big; just an indash DVD player and maybe a 12" sub)
Just ordered one of these headers:
And one of these exhaust systems: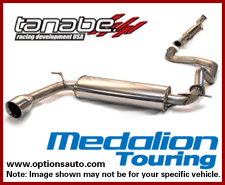 Wheels are next. Probably going to go with something like these but in silver.