SAW THIS DIY ONLINE..
So earlier this week I posted up some pics of my DIY JDM Third Brake Light that the total cost of my materials were roughly $0.50. Since then I've improved my method and laminated the insert which brought my cost up to about $1.50 total.
The following material were used:
Printable Transparancies
Self Adhesive Laminate Kit
Access to a Laser Printer
Scissors
I also had to create my own template which took a few tries but I eventually got it to the size and style I wanted. I can send you guys the template if you want. I used MS Paint for all my work
Part 1 - Disassembling the Third Brake Light:
It's pretty simple really.
1. Obviously remove from car: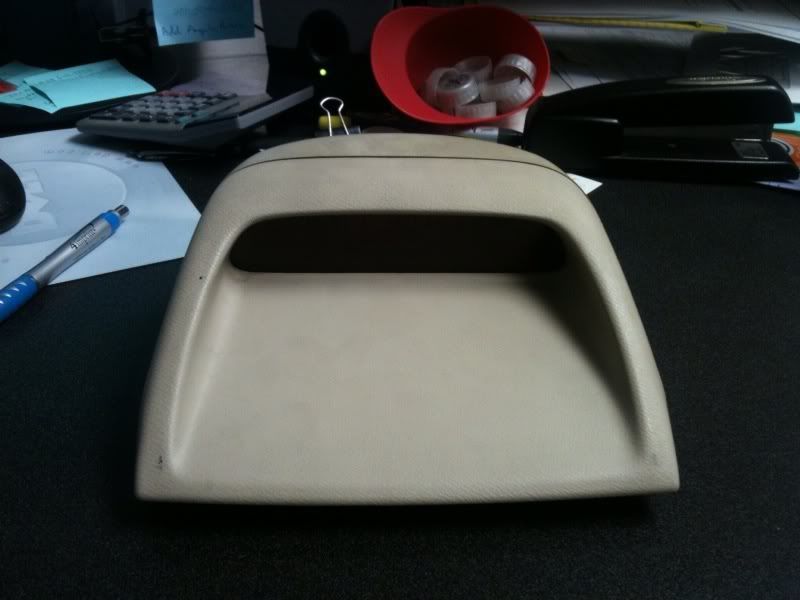 2. Remove the four screws under the light and remove the back portion of the light: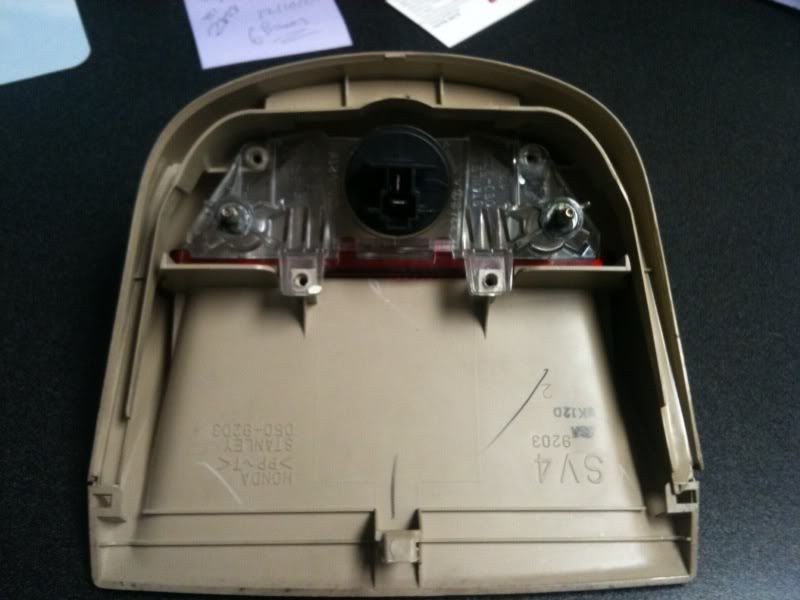 There will be two more screws to remove:
Remove reflector assembly:
Note: I also carefully removed the red reflector with a small flat head screw driver so I could trace the shape on the template.
Part 2 - Creating the Insert:
So I'll skip the how to print and shit and go straight to after getting the printing done:
1. Print Template onto Transparancy: I had ran the transparancy through the printer about 3 times to get the black to become as opaque as possible. Of course due to this there was a little toner bleeding into the text but not to worry, the red brake light will wash it out and you won't be able to notice the imperfection.
2. Cutting and Trimming: I traced the outline of the reflector onto the template with a pen and proceeded to cut it out. I cut an extra 1/4 cm around the edges for lamination purposes: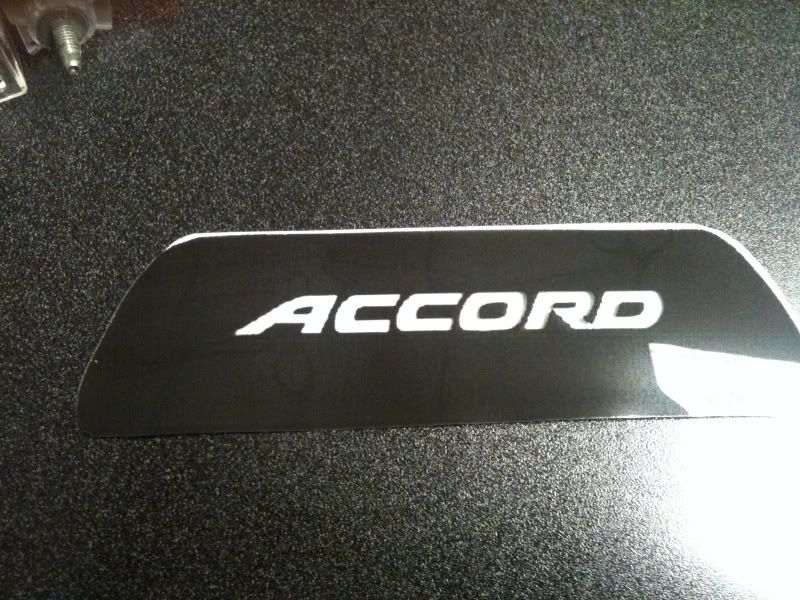 3. Lamination: Just follow the directions on the kit and you'll be fine. It's just two giant slaps of tape that sandwiches the insert: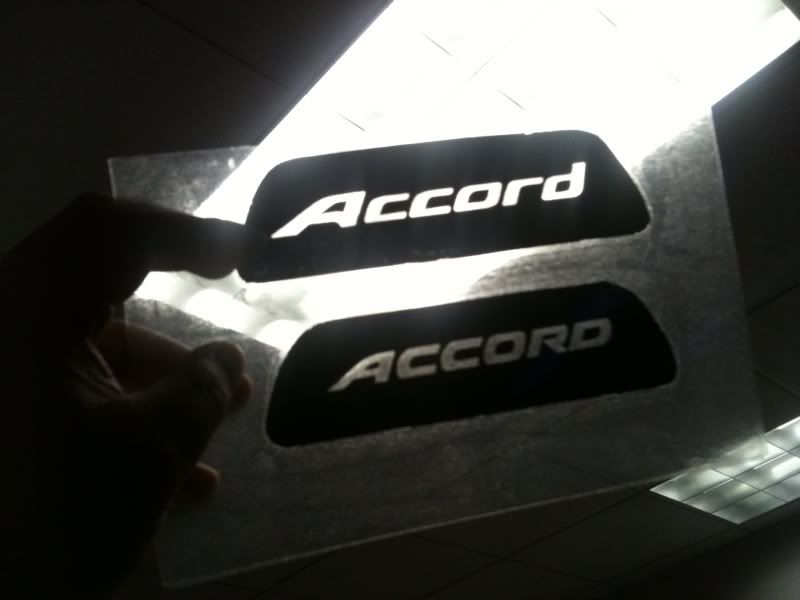 4. Cut and Trim Again: Cut around the insert leaving 1/4 cm of laminate around the edges. This protects the insert:
5. Final Fitment and Assembly: You're done! Just fit the insert in front of the reflector and reassemble. That's it!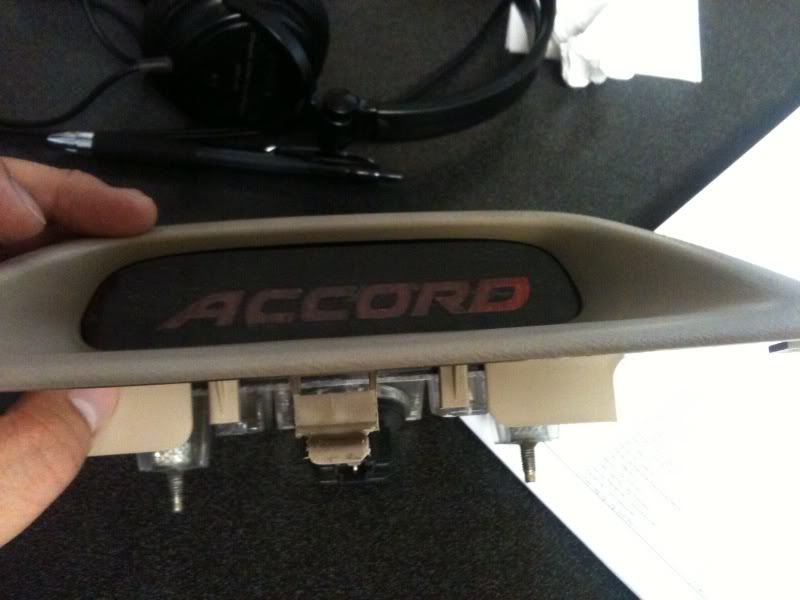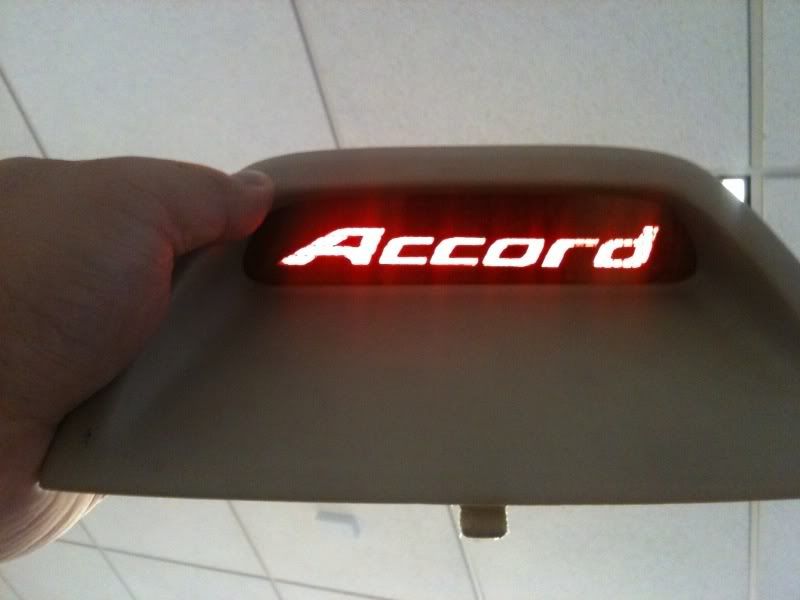 Customize it any way you want!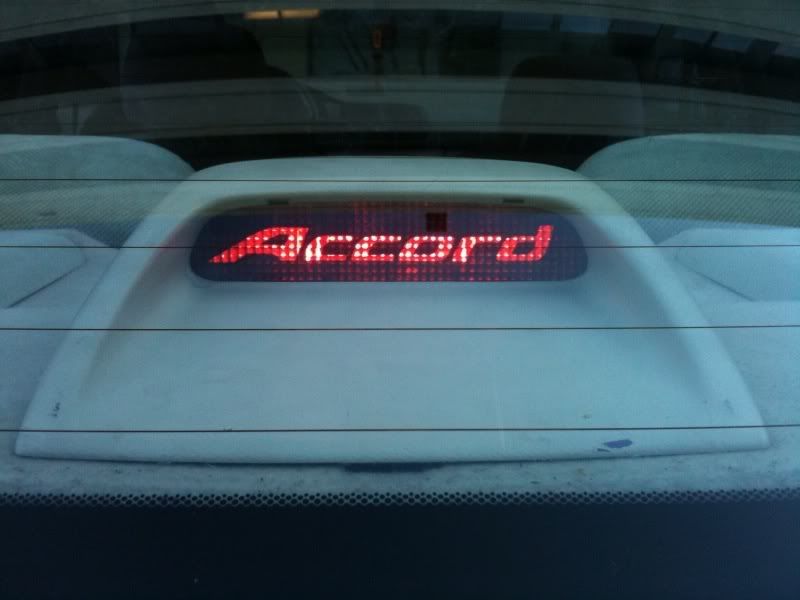 and another way
http://honda-tech.com/honda-civic-de...coupe-2605796/