So I haven't ever seriously looked into this but lately I've been interested in making my bay look a little less complicated. The DA engine seems to be more busy than it needs to be. It seems like there are way more vacuum lines and such than need be and I've seen countless bays that have a ton of these vacuum lines deleted. Im curious what items we can delete with no effects on how the car runs.
Here are some examples of what im talking about, here is a pic of a stock 1990 b18 engine bay. Particular attention to the vacuum lines by the firewall and on the intake manifold.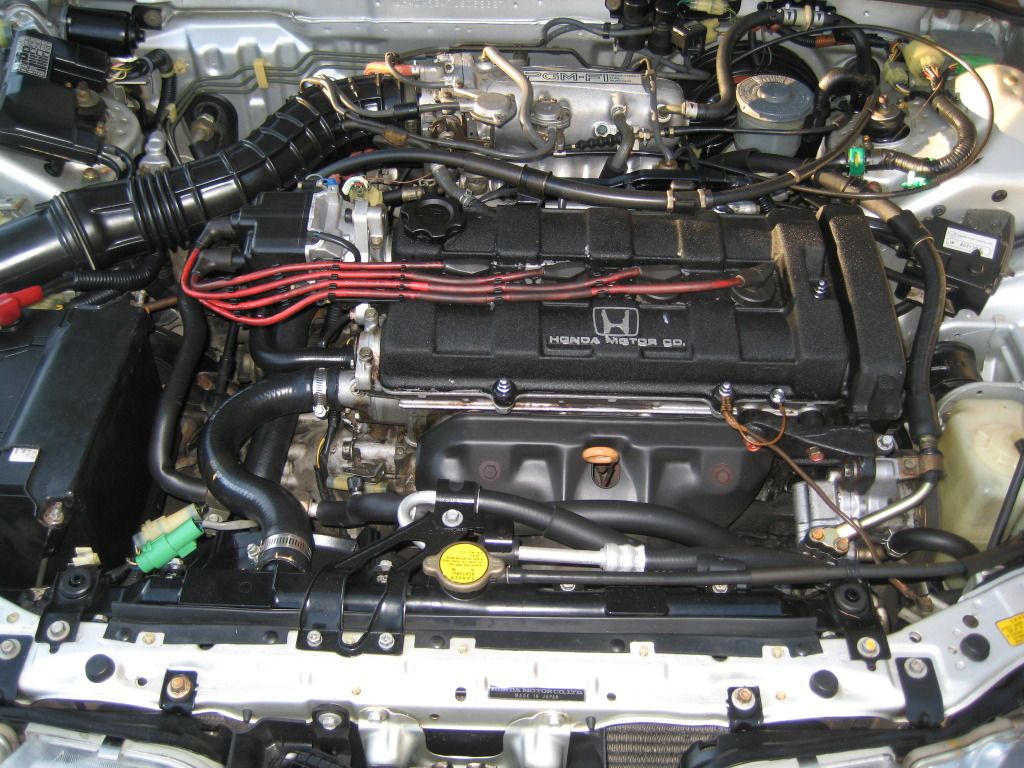 Here is a diagram of some of the things I'm interested in. Particularly the solenoid valves on the firewall next to the map sensor. Also the Dashpot Diaphram and Air-Boost valve.
What do these items do? Why do I see engines without these all the time?
What other things have you deleted or moved in your engine?
Any tips and pics are appreciates!