Location:
I am located in Sherbrooke, Quebec but I visit my girlfriend in the GTA on average once a month. I can ship at your expense or I can bring the part with me if you're not in a hurry. It depends on the part as I will not put aside parts I have huge interest in for you to not take it at the end.
I CAN SHIP TO US but it's at your expense. We can sort out a method if you're interested in something. I'd rather not ship the bigger parts but hey, nothing's impossible.
Price are in Canadian Dollars!
Contact:
By PM, Email (Silchuki14#gmail.com) or text (One-Eight-One-Nine,Five-Seven-Four,Eight-Zero-Three-Six)
Please read the descriptions before inquiring about anything, thank you.
-Sunroof Visor OEM without Hardware - 40$
Fit Integra 90-93 with moonroof. It's still possible to find the mounting hardware, but i'd be faster and easier to have them made.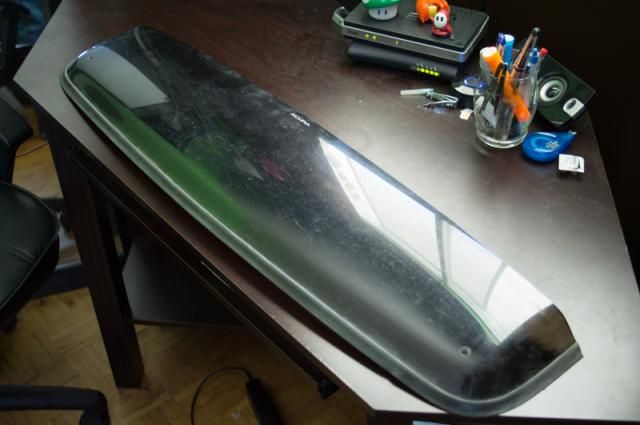 -Adjustable Caster Bar set from 86-89 Honda Accord. - 125$
Bought brand new at Honda, but a little rusted from storage.One rod is damaged from K20 Crank Pulley, hence low price.Bolt-On on 90-93 Integra front Sub-Frame, make Caster adjustable.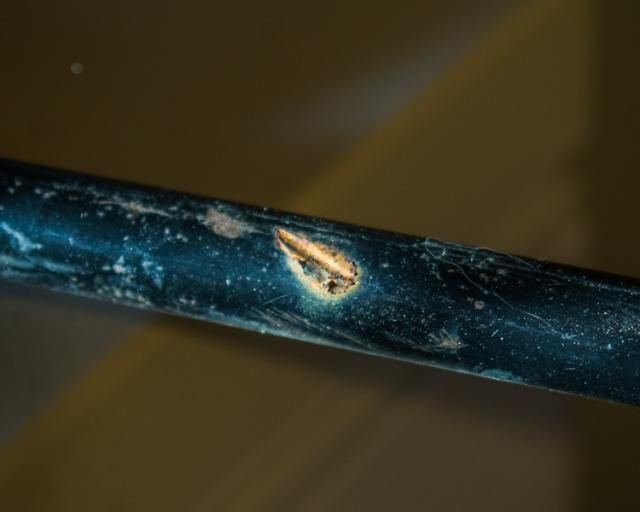 -Lips OEM Integra 90-91 - 20$
Tabs are good except two (see pictures) Duct Tape melted on it so need to be cleaned.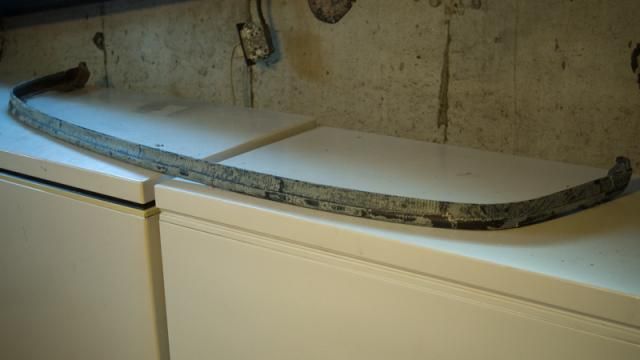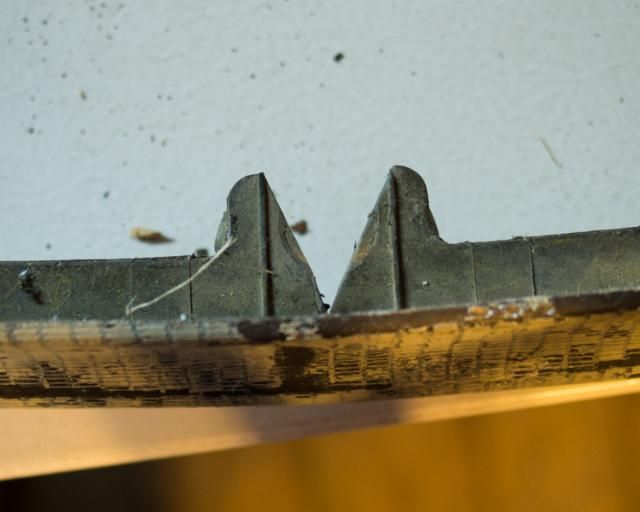 -USDM Electric Mirrors with switch, Aztek Green (but sanded)- 60$
Bonne condition, les couettes sur les mirroirs ne sont pas coupés. Ne viens pas avec le fillages de la switch!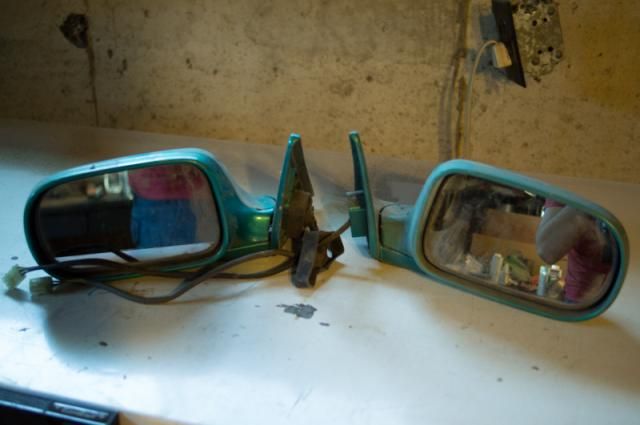 -Front seats Integra 90-93 - 20$
Not teared but dirty from storage. There is not rails with them.
Driver
Passenger
-JDM One-Piece Headlights for Integra 90-93 - 125$ (LIRE DESCRIPTION)
Left is fairly clean, Right is in pieces (see pic). Need Foglight assembly as the one I have doesn't ground properly.A polish on both lenses would be great too. Comes with pretty much everything to put the right light togheter.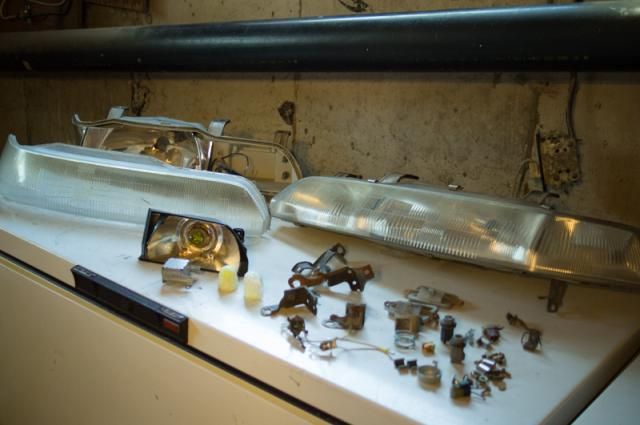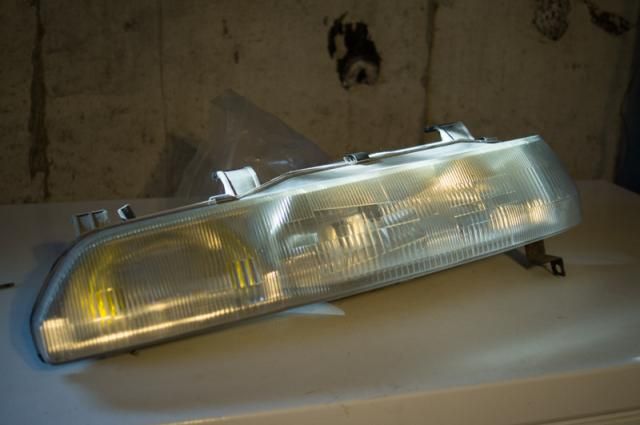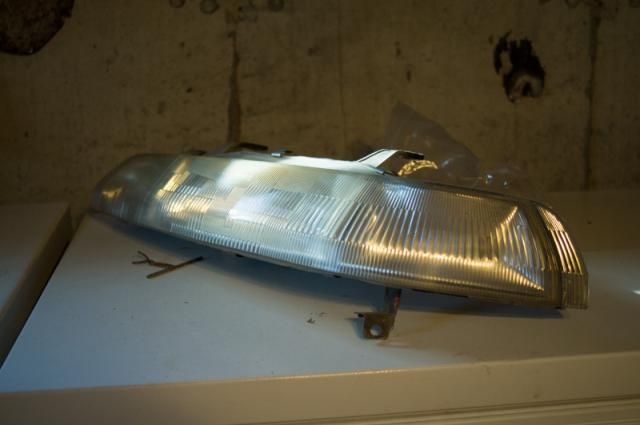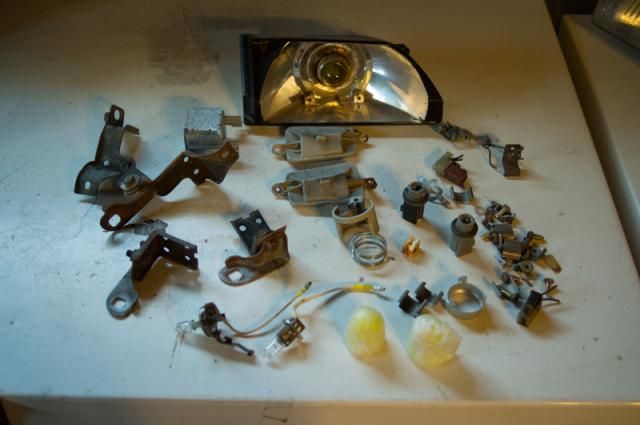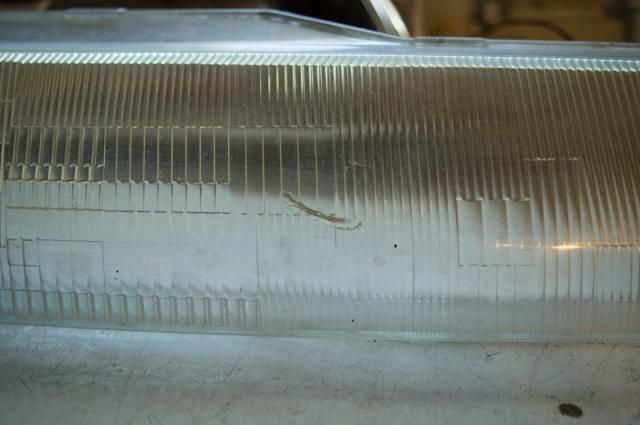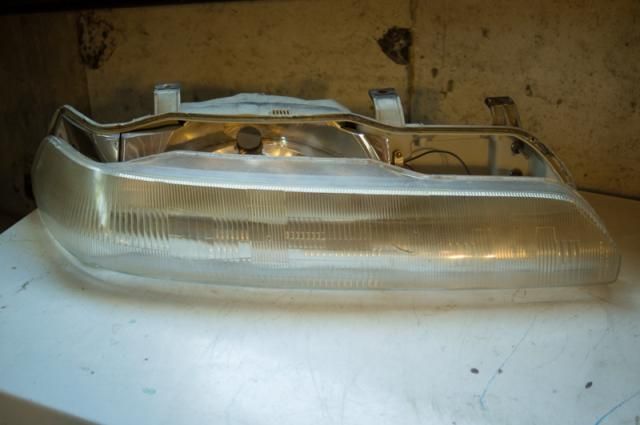 -Side Skirts and Rear Valence, Honda Accord 94-97, uncut. - 80$
Used to make Integra 90-93 Sideskirts. One Uncut set in great shape. I give a cut set that was on my car and some pieces to make a Rear Valence too. So two sets.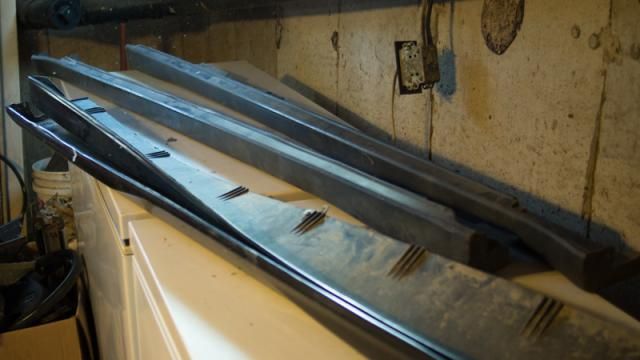 -Vibrant Ultra Quiet Resonator, 3" - 100$
http://vibrantperformance.com/catalog/product_info.php?cPath=1022_1033_1055&products_id= 47" onclick="window.open(this.href);return false;
Brand New but didn't fit my car due to Shifter Box. Scratched from storage.
-Magnaflow Race Muffler, 3" - 80$
http://www.magnaflow...ne=main&id=9213" onclick="window.open(this.href);return false;
Installed on the car, too loud so took it off. Was dumb so I hammered it to take it off....see picture (Weld still solid, and it's behind so not visible.)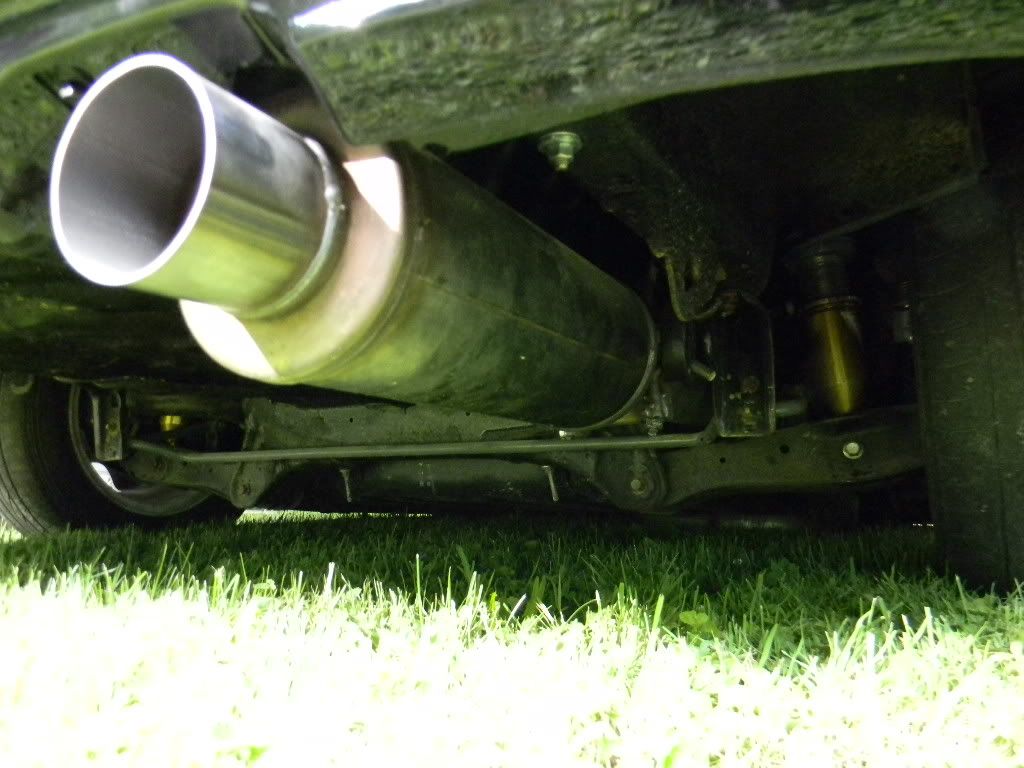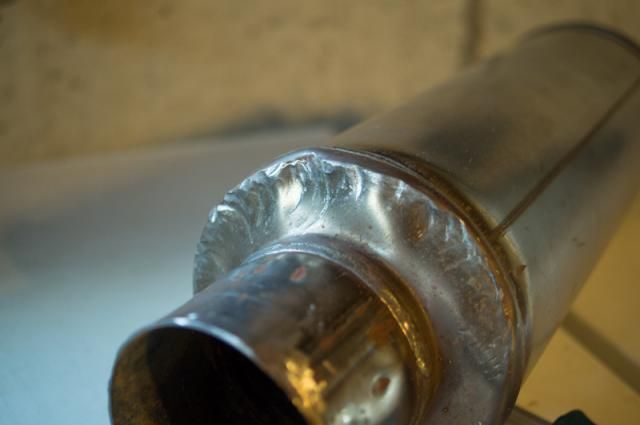 -Advan Touring Competition, 15x6.5 +43 4x100 - 500$ (VOIR DESCRIPTION ET PHOTOS)
Started repainting them but still put them for sale. Center Caps sets are not included for that price.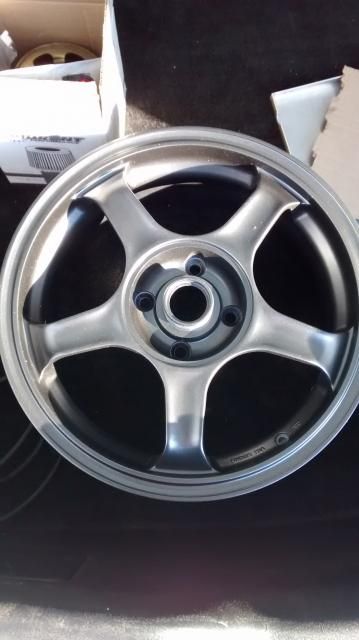 -Advan SA3R Blue/Grey Plates, condition 7/10 - 80$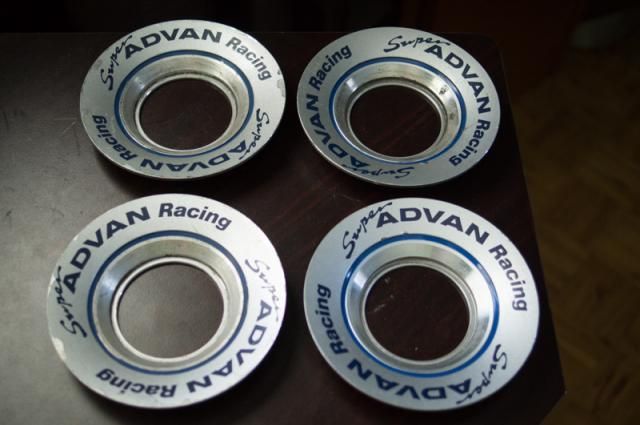 -Advan Touring Competition Coin/Clips set, condition 8/10 - 80$
-Optional Lips Kit, Acura 1.7 EL - 450$
Rear lips is not OEM. On Primer and comes with mounting hardware. Becoming fairly rare.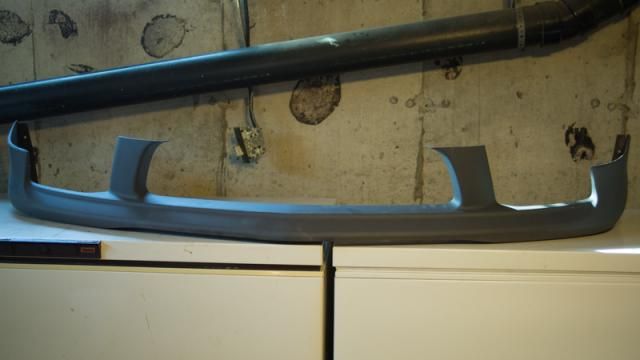 Front lips has been repaired;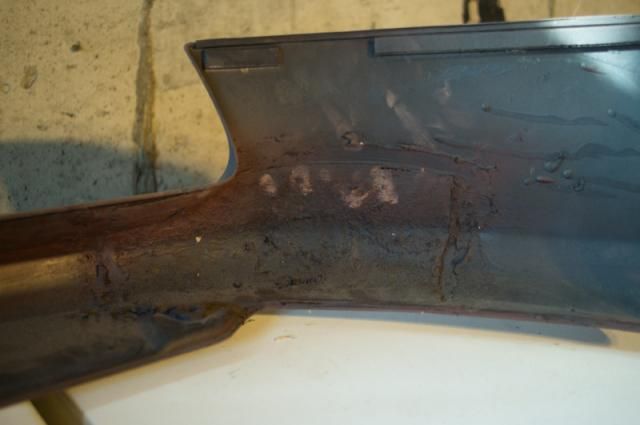 Exhaust OEM Integra 2000 - 60$
Was taken out to put an aftermarket exhaust.
-Misc, pièces mélangés - Offer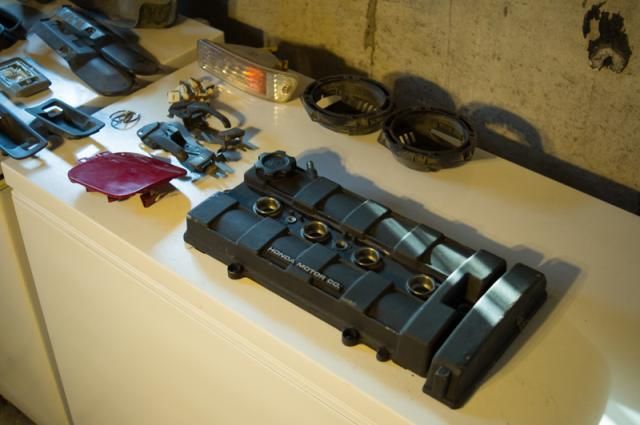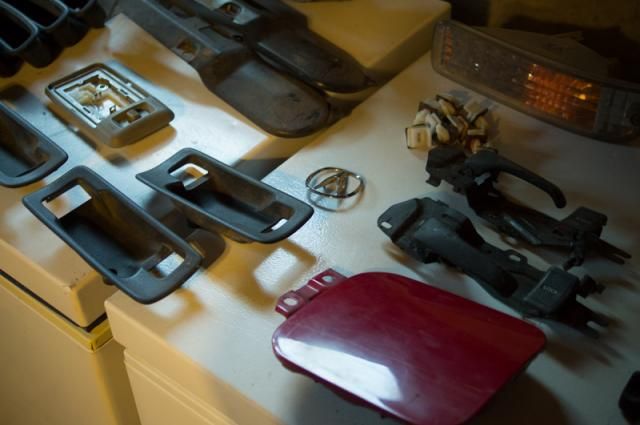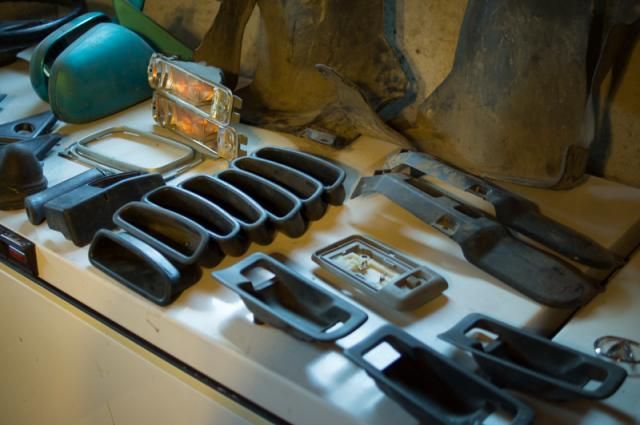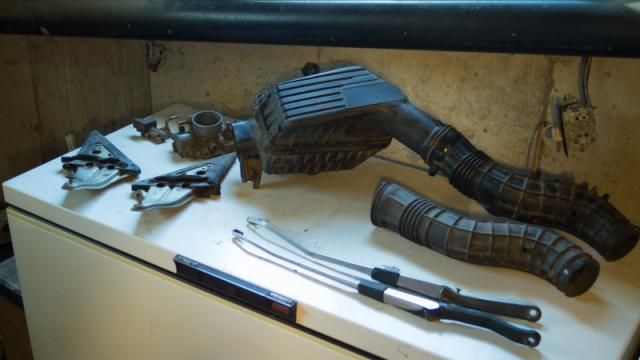 Only exchanges I would consider (I do not add cash!);
-Side Skirts OEM ou Mugen (Replica) - Integra 90-93
-Rear Lips OEM - Integra 90-93
-Mid-Pipe Aftermarket (de qualité) 2.5" pour Integra 90-93 Hatchback
-(If sell Advans) Mag 15x7 (Offset +30-40) 4x100 de marque. (No RTX, XXR, etc.)
-(If don't sell Advans) Advan Touring Competition Plate set, blue and in good condition.
Parts sold:
-Enkei RPF1 Gris, 16x8 +38 4x100, condition 9/10 on Facebook
-2 flanges + Gasket 3 pouce Vibrant Neuf Locally
-Advan SA3R Red/Black Plates, condition 6/10 on JDMRide
-Advan SA3R/TC Nuts, condition 6/10 on JDMRide
-Advan SA3R Coins/Clips set, condition 7/10 on JDMRide
-Front Strut Tower Bar Neuspeed Bronze on MtlRacing
-Wing West Polyeurethane Side Skirts on CIQ
-Aftermarket (Solar) Rear Hatch Visor on G2IC
-Recaro SR4 Wildcat (Yellow/Tomcat) on JDMRide