alright, alright....been through this before with little to no success(making a thread) but i'm going to give it another go despite the slowness of this site haha. I've been a lurker since I had my first integra at 16, 92 ls, 5 speed three uarters of the car was the nice b62-p paint and from the fenders onward was matte black. that car had structural damage and I decided to part everything out but keep the motor and trans and heres why. bear with me.
I got kicked out my dads house at 18 and had to quit my job. my integra at the time was not a daily, it was down because i hit a curb at my moms house over Christmas break and I needed to straighten some things out. when I did, the caster was still far out and I was recommended to a frame shop. I didn't have any money because I spent my last check fixing what I THOUGHT was the issue. funny thing was is I took the car to belle tire which was where I was going to start working a week later.
my daily I had prior was a big ass mercury mountaineer with the 5L and awd.it blew up, it was a ford with 250k on it. it was a gas guzzler for a broke teen.
so, how it all fell, was I got kicked out from my dads house, my broke teg was at my moms who lived two hours from my dad, and I daily drove a ford on its last leg which blew up right after I moved with my mom. so that left me a teg with a messed up frame as I later found. sold shell for $50 and began the hunt with approximately one weeks time before I started work.
So, my mother being so generous knowing I needed a helped me out and supplied me with the funds after begging her to let me go check out this integra in Indiana.
I drove the piece of shit 3 hours home.
paint was bad, linkage was sloppy as all shit with ebay short shifter, ebay can, 17's, ugly tint, ebay coils, blew out suspension.
no more on that I know you guys are bored if you've read this far.
here is what I did:
jdm one piece headlights
nrg woodgrain wheel and quick release
dc sports exhaust
fresh falken sn11's in 195/60r14
truhart camber kit
sway links
lower ball joint
wink mirror
inner and outer tie rods
alignment I did myelf.
camber was at about -2 degrees of camber and everthing else was zero'd out. car drove straight and hard. little dodgy at times due to the camber at higher speeds.
pictures explaining this and yes it has a egay lip and 91 bumper: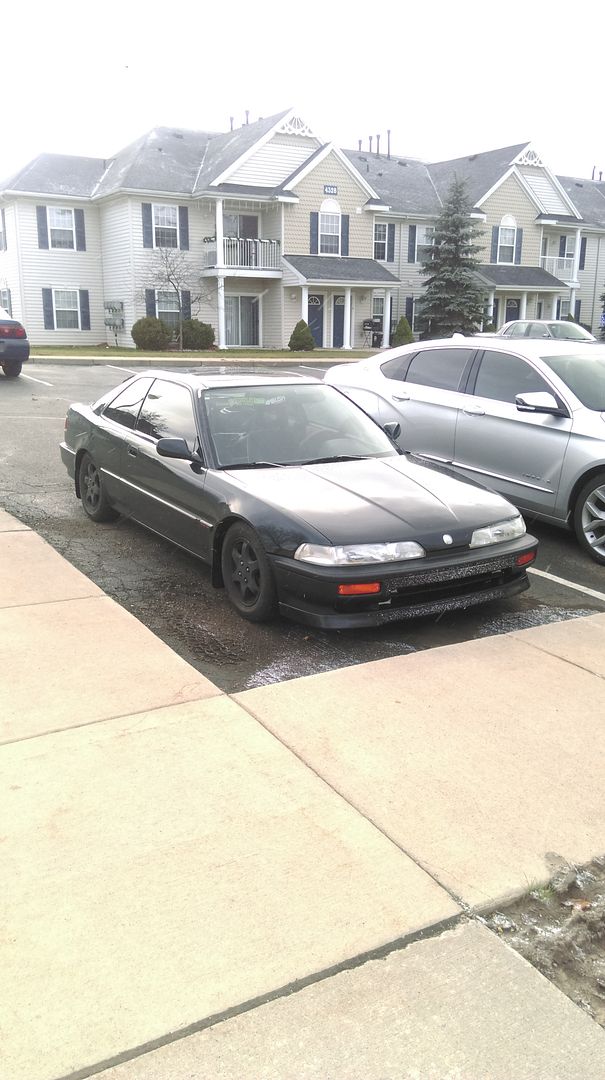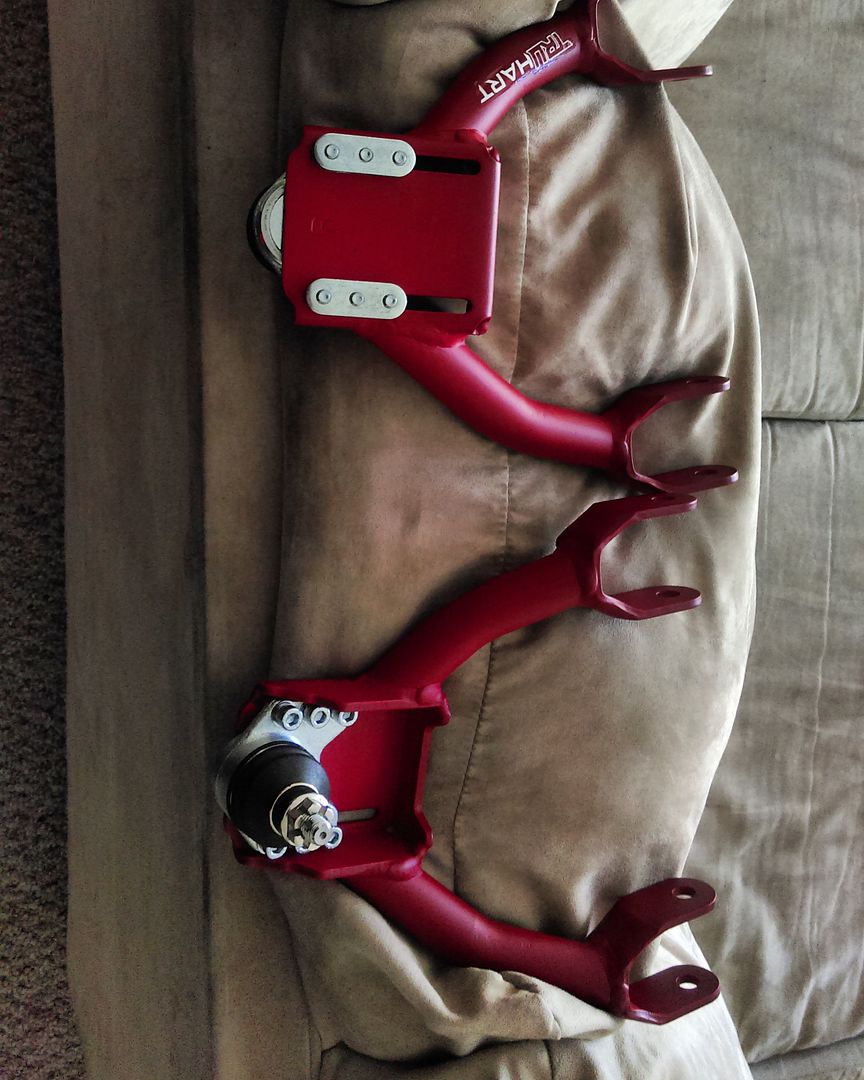 my old bucket before I sold it with no suspension haha and konigs with really bad tires...lol $50 bucks for a shell and decent 17's....
okay okay....up to date.....well, I blew my engine up driver two hours or so back to port huron to my girlfriends. car overheated and my dumbass for some reason said it'll make it. no. not close at all my friend I mean..what were you even remotely thinking? I don't know but motors gone. threw a rod
previous owner painted block red??? lol I don't know why they did that.
so I debated hard on selling the car as is with blown motor and pretty much rust free.... after about 2 or 3 weeks I got offers but I could never bring myself to sell the turd that was now sitting with a blown motor behind my girlfriends house 2 hours away from me.
at this time, my brother had just picked up a 91 integra for a steal and he let me use the old rusty but trusty auto 98 civic a.k.a the wotk horse.
the cars resting place(for now)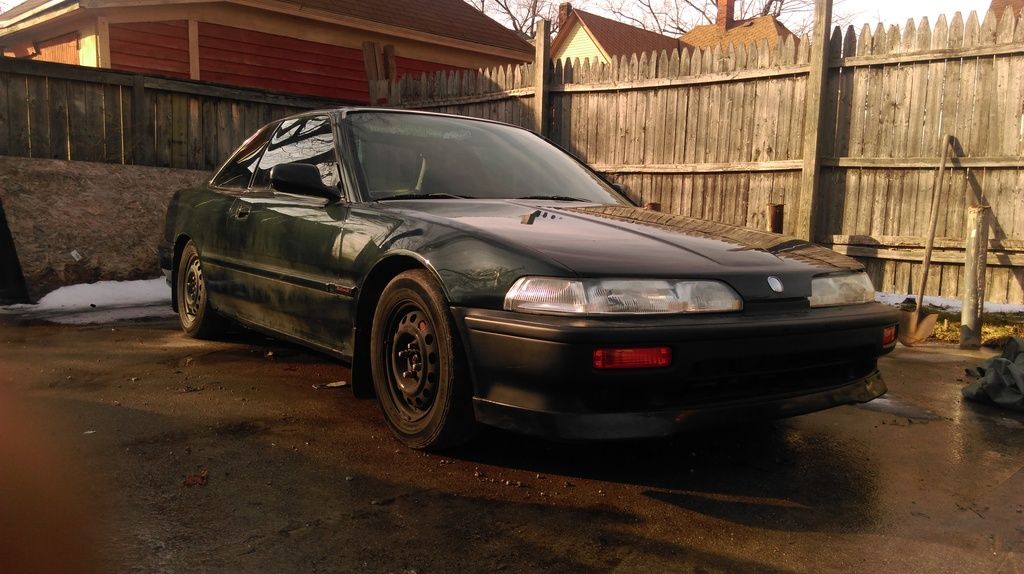 pulled head and separated engine harness then engine. bent my hf hoist and pulled it from underneath by hand.