Check out this post I made a while back... The link still works, so I'd just email them first and see if they still have them in stock.
http://forums.g2ic.com/showthread.ph...=1#post2295250
Snapped this shot earlier this morning. Got the tensioner and spring in the mail last night, so today I was putting all my new parts in a box. Just organizing crap before I leave.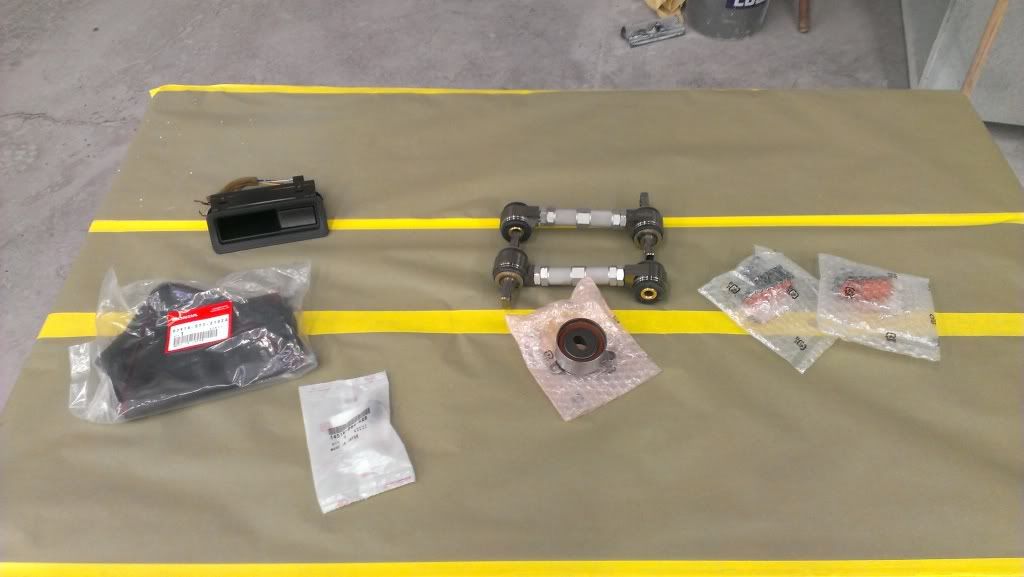 Red stitched ITR shift boot, Skunk2 rear camber kit, tensioner, tensioner spring, OEM DA6 sidemarkers and a replacement OEM clock... Mine had scratches all over the face for some reasonand I never got around to replacing it.