Griffin Thermal Products
Piedmont, SC 29673
750 Estes Dr
(864) 845-5000
Home Website:
Griffin Performance Aluminum Radiators
Random Info:
Vehicle: 1990 Acura Integra GS
Radiator purchased: #9E-HE790-01 Aluminum Radiator
Coolant used: Acura Type II 50/50 Long Life blue
Radiator cap: Brand new oem
Coolant system was filled and bled with a: Lisle 24610 Spill-Free Funnel
Hi everyone!
Well I will try to be as detailed as possible in this review to ensure accuracy on every statement. To start, I currently own and drive two 1990 Integra's. One which has a Blackworks Radiator (BWR going strong for 2+ year's now) and my other which just hit 123,000 miles and the original radiator started leaking. This car is completely stock minus the springs.
If you ask anyone that knows me, they will tell you that I like to keep my cars very clean. So I opted for a radiator that appeared to be made well and would allow me to re-use my stock radiator and condenser fans. Finding one specifically for a 90-93 Integra was a little scarce, but eventually I did and purchased a brand new one online. I purchased the radiator on April 4, 2013 and it was at my house by that Saturday; April 6, 2013. The box was not crushed and had no issues. I proceeded to install it that night, right after I got off of work. Being that I work at a dealership, I was already a little worn out from a busy day, but I took my time and was extra careful with everything. I did not want to bend a single fin on the new radiator, because I am proud of my car and wanted the end result to look nice even if you only see the top portion. Granted I also had to be very careful with my 20+ year old AC lines.
Now to the part that caused me to lose trust in this particular company and showed me that they really do not care...
So I get the radiator in Saturday night. I fill the radiator up, bleed out all of the air and check for leaks. Everything looks good... until the next day. By the next day (Sunday) it was already leaking around the filler neck. A steady leak to, not just a small or slow one.
I give them a call on Monday, expecting to hear: "No problem, send us some pictures or bring the radiator by and we will replace it." However this wasn't the case. They proceeded to inform me that, because I purchased the radiator online that it would not be covered under their warranty and to bring it by so that they could take a look at it. They said it might be repairable and if not, then its not covered under their warranty so its on me.
So let me get this straight. I am going to pull the radiator back out (very carefully), lose most of my acura coolant, then take time away from work because they close at 5 o'clock, drive almost a total of 2 hours from Greenville to Piedmont and back , but once I get there you can simply just tell me that it is not covered under warranty and you can't fix it!?!?!?!
Now this company does not have a warranty like Mishimoto or Blackworks which are Lifetime, but they do have a 30 day warranty. (
Griffin Radiators - Warranty Form
)
So how is my radiator not covered? I have receipts with date of purchase, everything, and this radiator is made by you, Griffin, and you don't stand behind your product. It has your name on it. Clearly, im still within the 30 day grace period. They have terrible customer service and I felt like I was just being rushed off of the phone.
Sounds like a complete waste of my hard earned money and time it would take.
This is why I decided to start this thread.
Has anyone else had issues with Griffin Radiators?
With all that being said. I would NOT Recommend a Griffin Radiator to anyone, and I will never purchase another one.
Here's some pictures: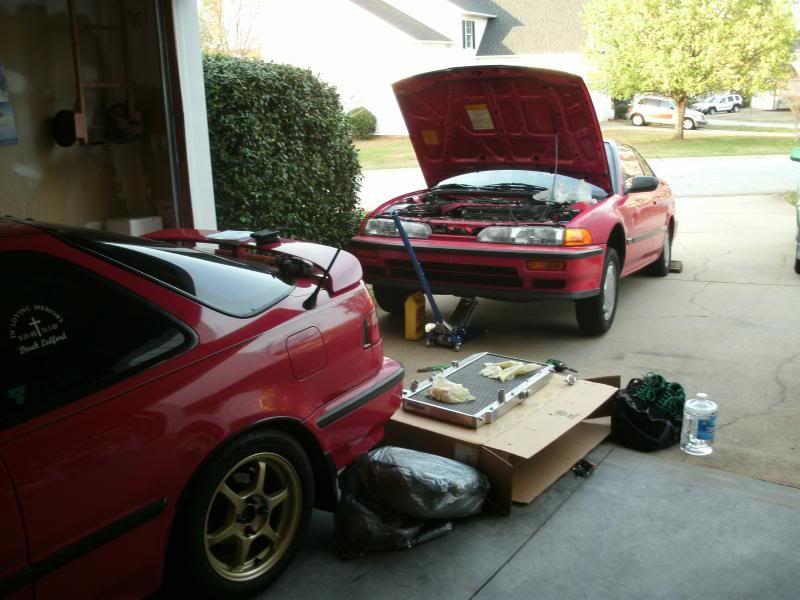 Original:
After Installation: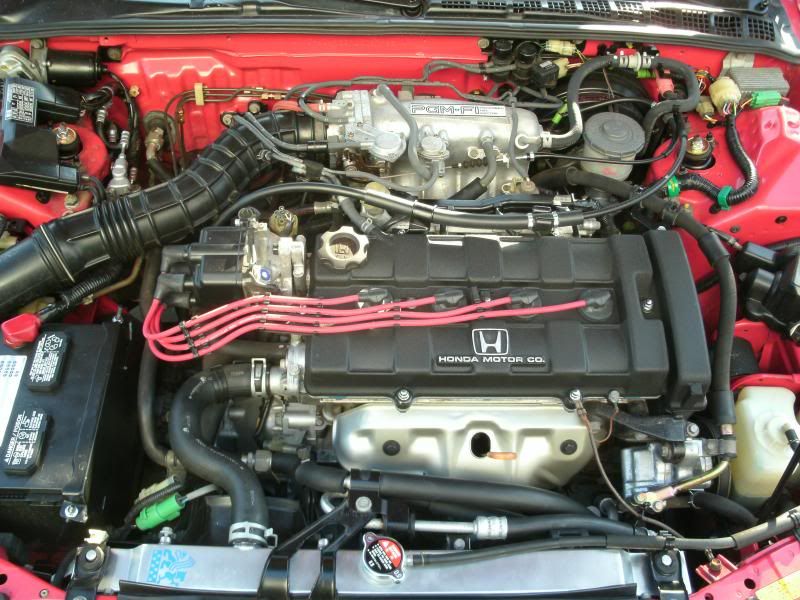 Leak (appears that the internal weld for the neck is cracked, and these are supposed to be pressure tested...):